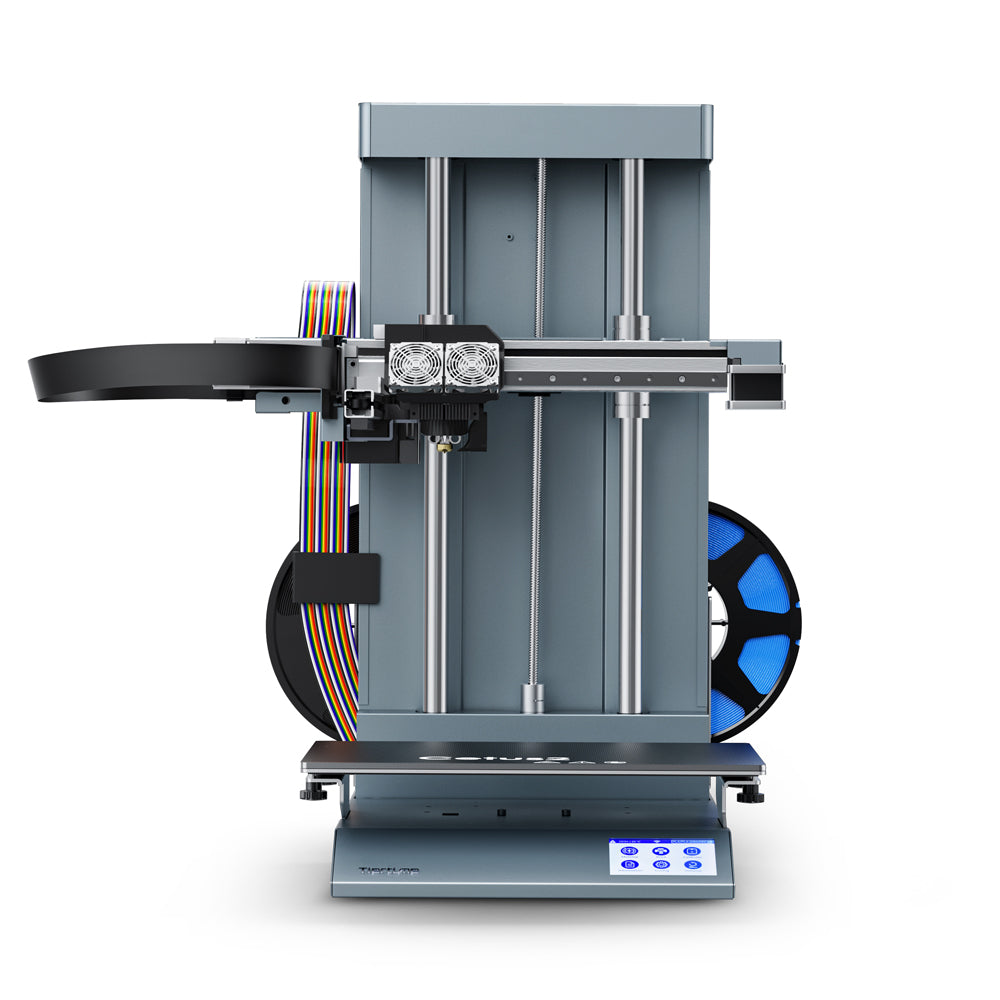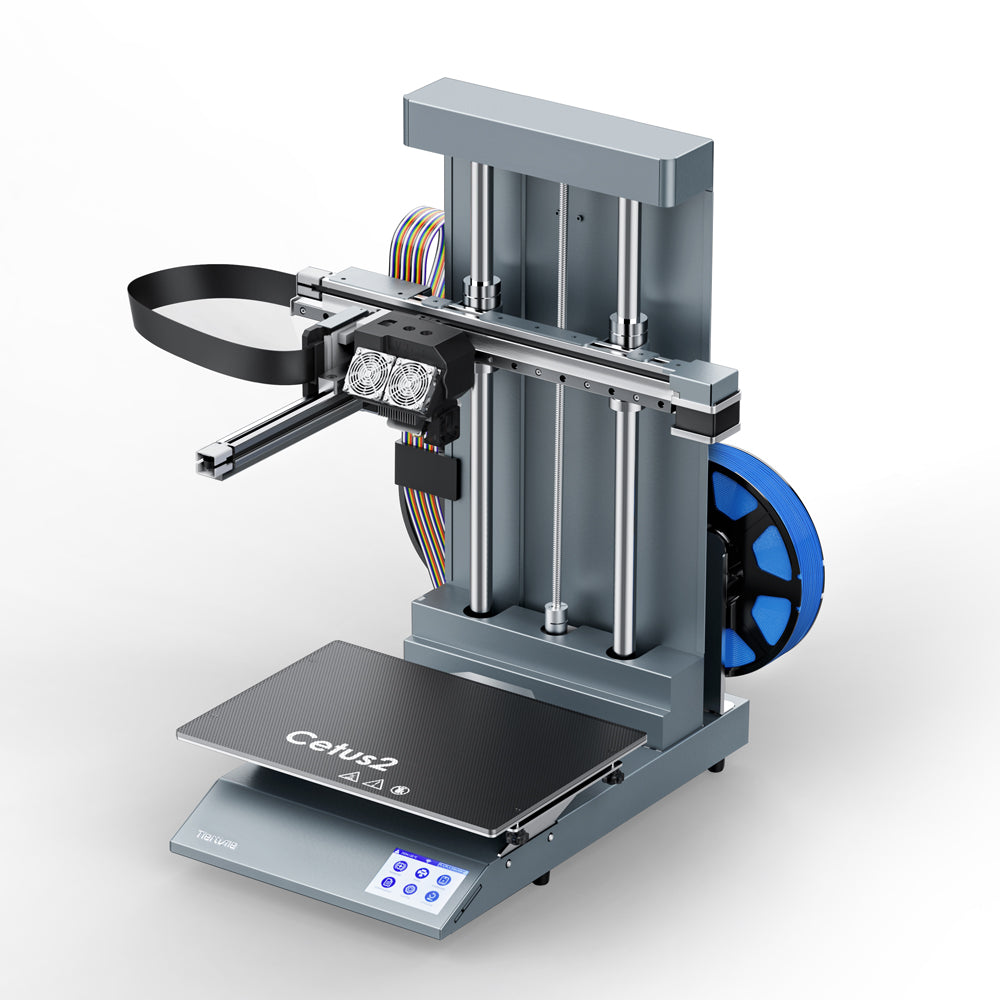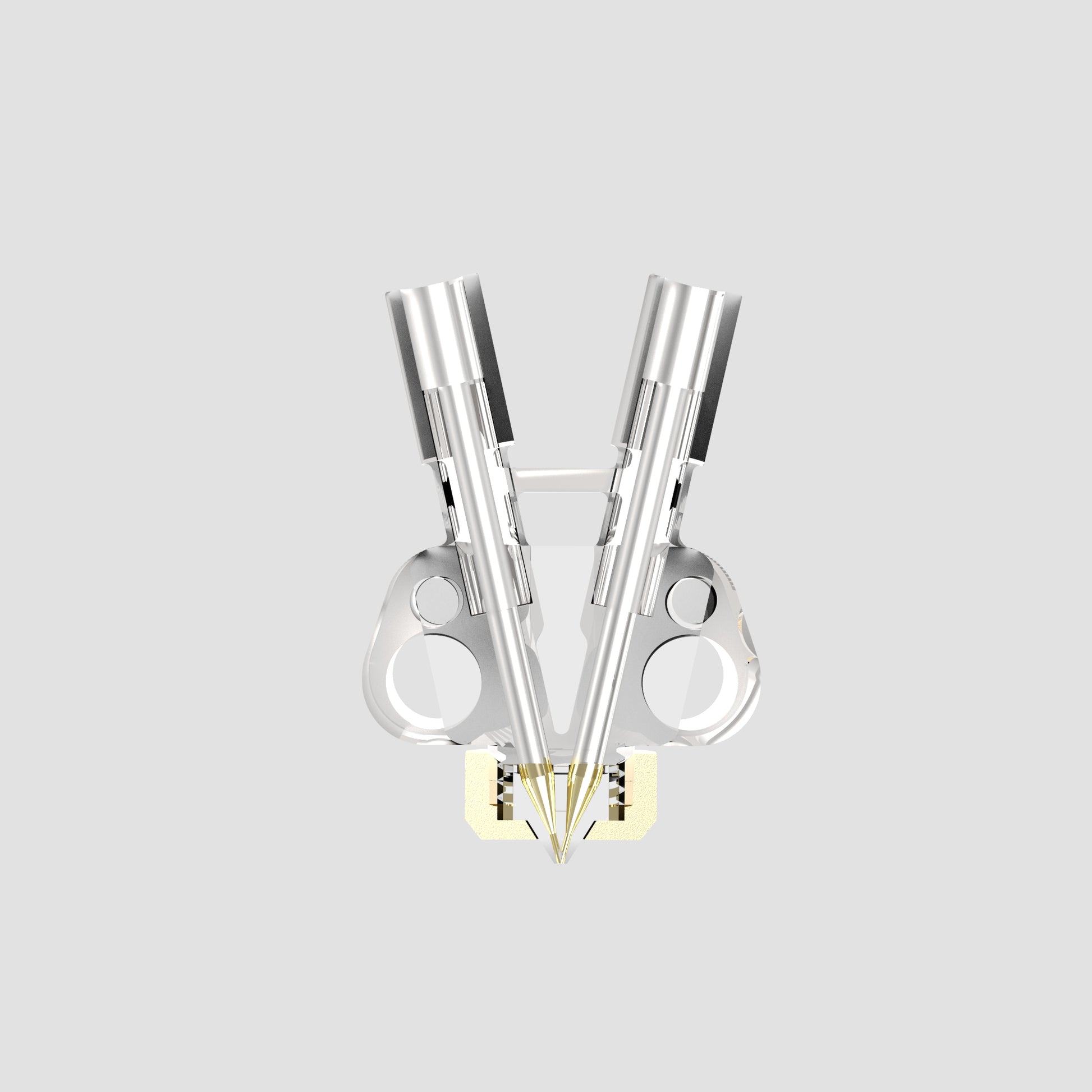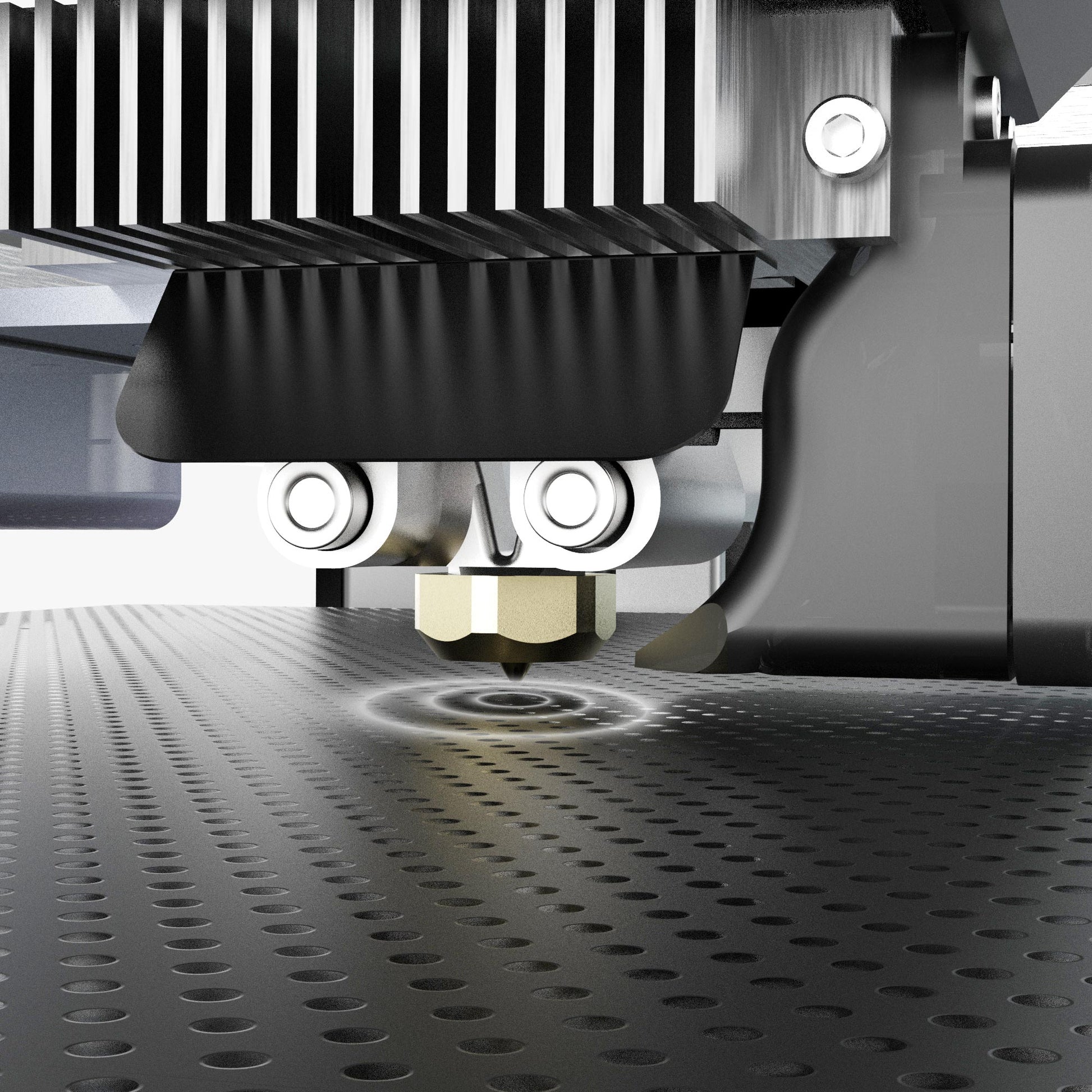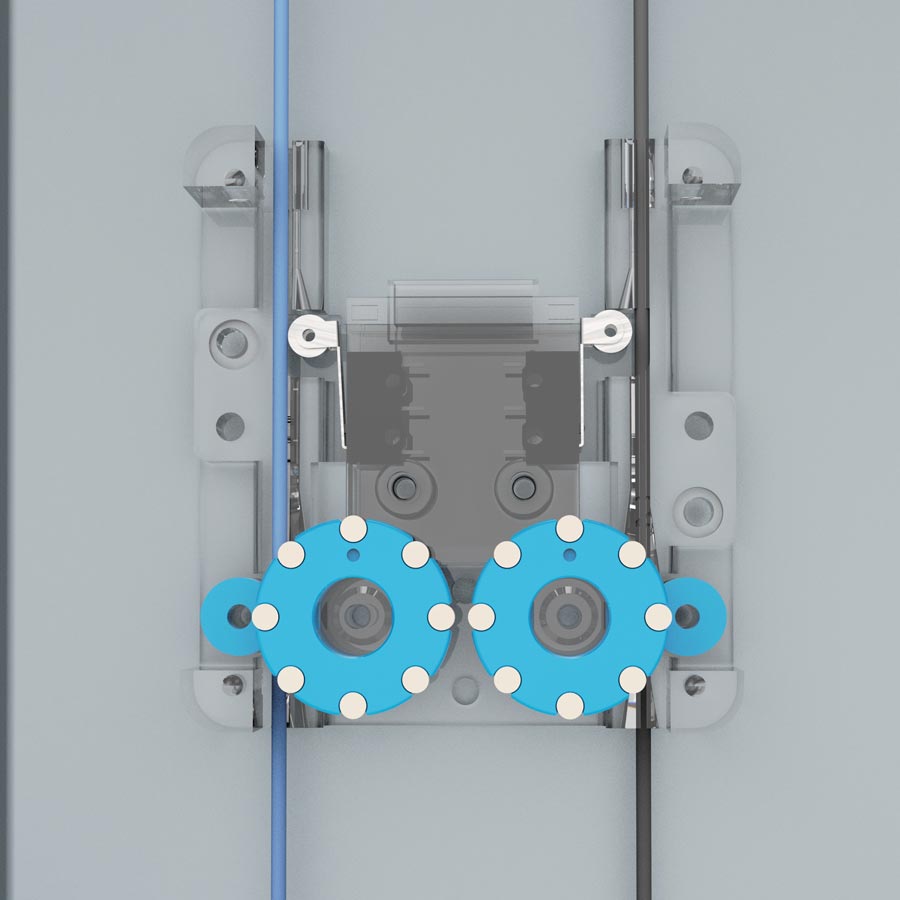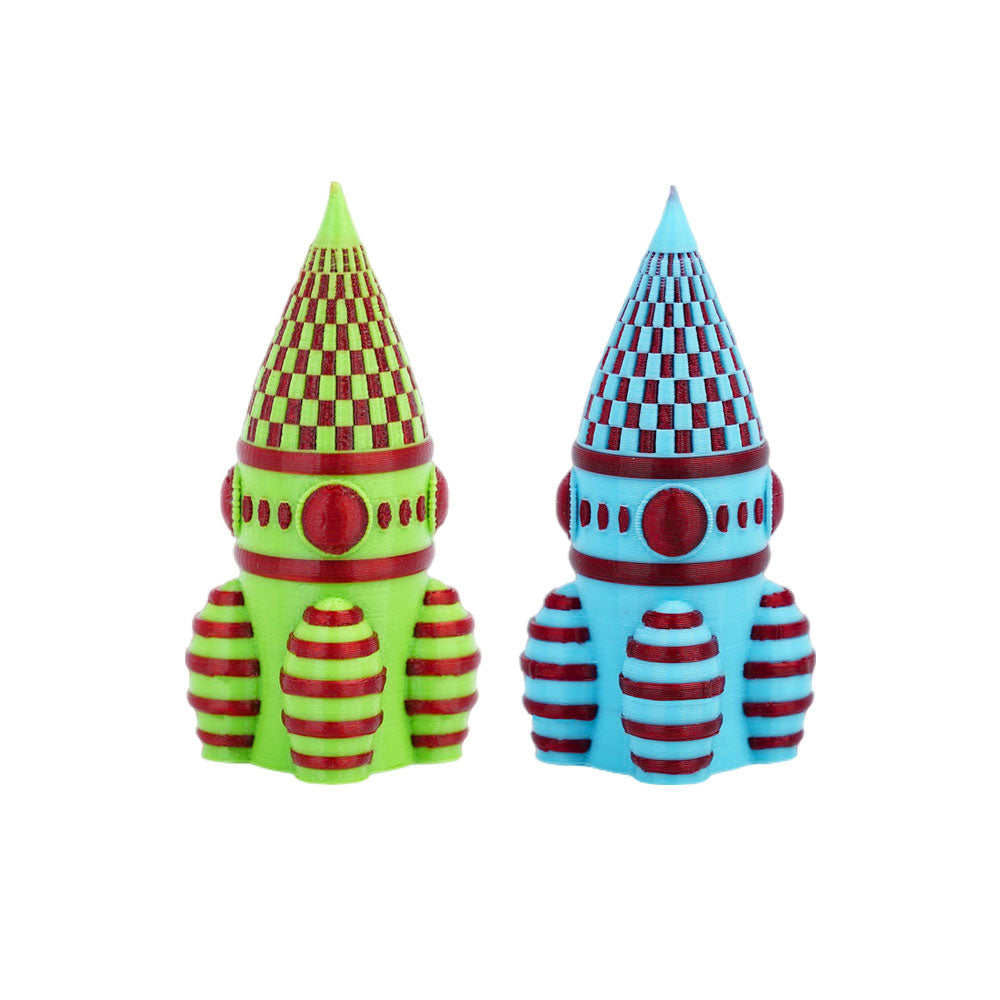 Cetus2 Multi-Color & Multi-Material 3D Printer Deluxe Version
Translation missing: en.products.product.price.regular_price
€599,00
Translation missing: en.products.product.price.sale_price
€599,00
Translation missing: en.products.product.price.regular_price
Cetus2 Multi-Color & Multi-Material 3D Printer Deluxe Version
Translation missing: en.products.product.price.regular_price
€599,00
Translation missing: en.products.product.price.sale_price
€599,00
Translation missing: en.products.product.price.regular_price
Color Never Been Easier
Single-color production limits makers who desire creative color patterns or real-life details. 
With Cetus2 each color can be mixed at any ratio you choose, sparking your creativity and turning your ideas into a colorful reality.
Dual Direct Extrusion
Cross-section of hotend
On-the-Fly Material Switching
Colorful, not Wasteful
Cetus2 New Extruder Design Boost Speed and Produce Less Waste

Cetus2 Hotend

Cetus2 hotend contain 2 mostly separate melting zone, the 2 materials converge just above the nozzle orifice. The volume that allows the materials to mix is very small, therefore the amount that need to be purge is greatly reduced.

Regular Hotend

In order to change color, the entire melt zone need to reload the with new color/material. Therefore a regular hotend need to purge a large amount of material during color change, the resulting purge tower usually bigger than the print itself.
Flexible Purging Strategy
Automatic Parametric Purge Tower
Quickly add a configurable purge tower for any dual color print. Good for newbie or quick drafts. Produce small amount of waste and take longer to print.
Purge Into Infill
Check the option "Infill" preferred to purge into infill. Produce no waste but not suitable for print with little or no infill.
Custom Designed Purge Tower
Use custom model for purge tower. In this case a purge tower is designed to be inside the print, no waste produced.
Blending Colors On Your Prints!
Single-color production limits makers who desire creative color patterns or real-life details. However, with Cetus2, each color can be mixed at any ratio you choose, sparking your creativity and turning your ideas into a colorful reality.
Make your own dual-color co-extrusion prints, blend new colors that are not on the market, such as this mysterious pink, by co-extruding orange and blue at 50/50. Start enjoy the perspective-based color with Cetus2 and produce the most visually striking 3D prints.
Color switches on ridges to form color transitions
50-50 mixing of blue and orange
Mixing Colors at Different Ratios
Material:Transparent PLA,Green and Red
Multi-Material 3D Printing
Cetus2 has the ability to combine 2 different materials in the same print model, giving users a powerful new tool for creativity. Quickly switch colors and materials to generate high-quality prints with dazzling aesthetics that set you free from the limitations of typical 3D printers.
PVA Water-soluble Support
Breakaway Support
Dedicated Software UP Studio 3
Cetus2's multi-material system allows you to define every position of material switching on the model with a simple setup. Usually, designers need to set colors by dividing models into different parts, this may require advanced modeling skills. Now with Tiertime UP Studio 3, you can always add the color later, in a few simple steps!
Colorize Models with a few Clicks
You are able to select a customized bitmap to paste on the model. Simply load your model, adjust the position of the subject, and select image texture, you're good to go. After easy settings to suit your preference, you can slice and be ready for your artwork.
Texture Mapping
Facet Seletion
Print Colors with Clear Boundary
Print Color Transitions
Mesh Bed Leveling
Manual leveling can be tedious and time-consuming, which can discourage people from getting started with 3D printing. With a built-in sensor, Cetus2 is able to initialize with Fully Automatic Leveling and Z-Level Calibration to prepare for any task, saving you time and eliminating complicated setup.
Multiple Connectivity
You can use Type-C USB or a standard size SD Card to upload models you wish to print, or you can control and send print jobs to Cetus2 remotely – through its Stable WI-FI connection. Powered by Expressif, an industrial leader in WiFi and AIOT chip design, this new printer CPU will give the printer massive improvement on WI-FI stability.
Touch Screen Control
Filament Sensing Module Design
With a built-in intelligent filament detection module, Cetus2 increases the success rate of printing by ensuring the accurate loading of filament. It also pauses printing and notifies you when the filament is running out or broken.
All Popular Filaments Supported
Cetus2 supports various printing materials on the market, from soft to hard, water-soluble to foam-based. Whether you want to create something with widely used 3D printing materials such as PLA or produce functional prototypes from engineering materials – Cetus2 can handle any task with ease and blended creativity. A magical printing world is ready for you to explore.
Fast & Silent Printing
The steel linear guideway of Cetus2 provides the stability and strength for high-level printing performance with reliability and accuracy. The advanced TMC Silent Stepper Driver makes the whole machine silent during printing. 3D printing no longer distracts making Cetus2 a better choice for home printing or classroom settings.
What's in the Box
Specification
Specification

Cetus2 Deluxe

Extruder

OTFS Direct Dual Extrusion

Material Diameter

1.75mm

Nozzle Diameter

0.4mm, 0.6mm

Max. Nozzle Temperature

280°C

Max. Extruder Speed

200mm/Sec

Motion Control System

5-Axis Synchronized (X-Y-Z-E1-E2)

Stepper Motor Driver

TMC 2209 (Silent)

Printing Volume

200*300*300mm (X-Z-Y)

Printing Accuracy

±0.1mm/100mm

Layer Thickness

0.05-1.0mm

Leveling

Automatic Leveling by Pressure Sensor

Nozzle Height / Z-Level

Automatic Measurement by Pressure Sensor

Build Platform Surface

Carborundum Glass

Max Platform Temperature

100°C

Material Flow Monitor

Detectable Conditions:
1. Filament Presence;
2. Filament Breakage;
3. Extruder Blockage.

Native Gcode Support

Yes, Read Gcode Directly

Software

UP Studio 3 (Slicer), Wand (Host)

3rd Party Software Support

Yes, Cura, SuperSlicer, etc.

Material Compatibility

PLA, PVA, PETG, TPU, etc. Open Materials

Connectivity

USB-C, WiFi, SD Card

Screen

4.3 TFT Color Touchscreen

Power Input

110-240 VAC, 50-60Hz, 400W

Physical Dimension

470x600x460mm (W-H-D)

Packaging Dimension

610x280x500mm (W-H-D)

Product Weight

15KG

Shipping Weight

18.5KG